Services We Offer
(and Cat Extractions)
Bill's Auto Clinic, Inc. and HYBRID SHOP OF THE TRIAD is founded on the belief that our customers' needs and safety are of the utmost importance. Our entire team is committed to meeting those needs and exceeding expectations better than any competitor in the entire Winston Salem area.

When your car is sick, let the Auto Doctor fix it!  
So, when your car needs any major or minor auto repair or preventative maintenance:
Complete Car Care
Personal vehicle or company fleet accounts
Factory scheduled maintenance and tune ups
Air conditioning service and heater repair
Front end repairs, alignments, and suspension work
Alternator, starter, and charging
Battery, belts, fuses, hoses, bulbs, wipers
Brake pads and shoes, rotors resurfaced or replaced, lines checked for leaks and replaced
Computerized Diagnostics
Radiator, Thermostat, Coolant / antifreeze balance and flush
Electronic sensors
Official NC Inspections
Lube,oil, and filter change complete with 30 point vehicle inspection including brake, tire pressure, and tread wear inspection with all fluid top off
Four wheel computerized laser wheel alignments
Shocks and struts
Timing belt or chain replacement
Headlight restoration
Rain-X Windshield Treatment
Transmission service or rebuild with a 12 month /12,000 mile warranty.
Honest and reliable car care and repair performed to exact factory  specifications.
Genuine factory parts and certified service experts.
We offer the best extended warranties on parts and service above and beyond that of any of our competitors.
We accept your aftermarket and extended warranty.
FREE Alignment Check, Check Engine Light Code Extraction and Brake Inspections!
We accept your aftermarket and extended warranty.
And we're Family and PET FRIENDLY, too!  
We even do Mid-Summer Kitten Extractions! No REALLY! Read this!
So, one hot summer day, about lunch time, our customer comes in.  She says her car is "Meowing"  (remember the commercial with patrons making funny car sounds…?).  Well, Bill listened, so did Dan, and Carolina, and I as well.  No one could hear what the customer was hearing.  She said she had left the farm for work that morning and heard it on her way.  She had stopped at a shop up the road and they just didn't believe her.
So Dan decided to take a look.  He pulled the car up on the alignment rack and began to dig around a bit.  Still no meowing, crying, panting….nothing.  We were all afraid it may be too late.  He removed the fender well covering…gently.
He shown his flashlight waaayy up into the motor compartment, in towards the firewall and dashboard, and caught a glimpse of something grey and furry, but not moving at all.  
Dan continued to remove parts and pieces, pieces and parts.  Still no sounds or movement, and just a glimpse of fur, but no way to reach it.  So, Dan carried on working feverishly, but gingerly, as a fireman would to extract his victim from its prison of peril.  And then… he reached in as the customer drew near, and out popped a pretty little kitty, no worse for the wear!
So then Bill the Auto Doctor… om… Cat checker… sat down in the cool of the office air conditioning with a bowl of water nearby to inspect the suspect in this neat little tail…I mean tale.
Though weak as a kitten, (oh, wait, she was a kitten!)
She was fine as could be, but needed a sitter so the customer could return to work until evening.
So we called in dear Keri, our daughter you see, and Littles, too, to guard our new furry friend!  She stole the hearts of all, even Dan, and Bill, (and Jamie from Line-x next door was willing to adopt!)  The invoice to the customer read…
The End
We offer discounts for active military members and their immediate family!
If budget is a concern, we will help you prioritize what is most important for your safety first, and then what is required for improved performance and efficiency.  
We also have easy financing options to help. Just click on the green "APPLY NOW" BUTTON below.  Customers can apply securely from their home or office, and then come in with your approval to finalize the purchase. Benefits include convenience for our customers, 90 days same as cash options, and this program reduces Bill's Auto Clinic, Inc. and HYBRID SHOP OF THE TRIAD staff's processing of applications which gives us more time to focus on you and your baby!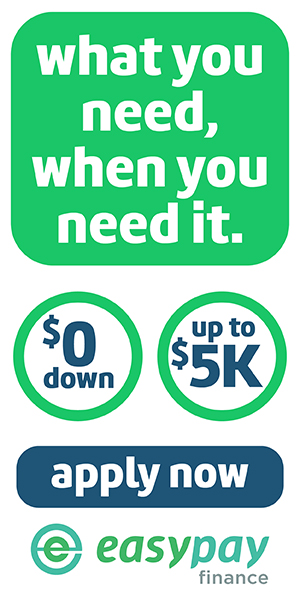 (Ha ha he he, the sign is a joke, but the cat extraction is true!)